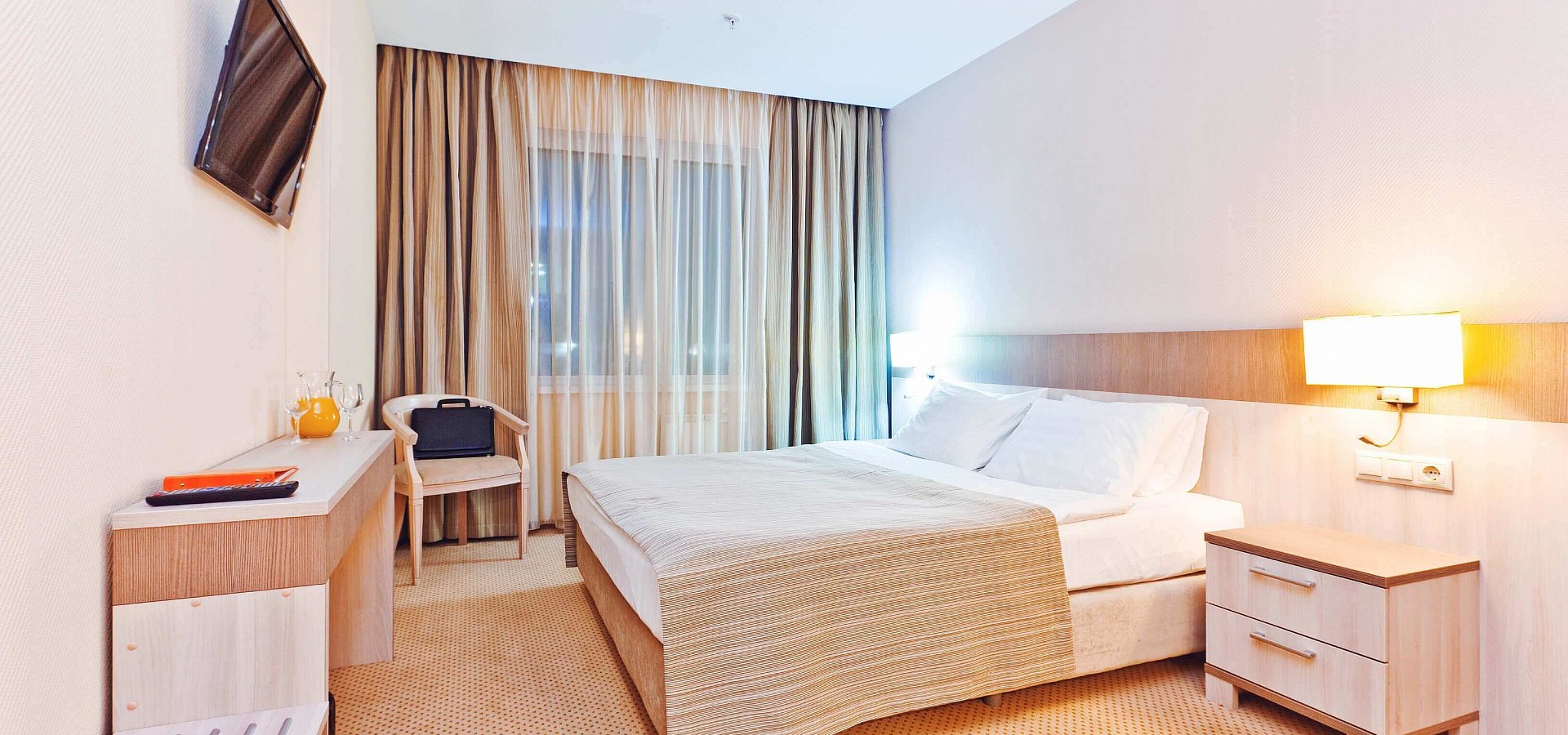 Comfortable room of 20 m2 with areas for relaxing, working and double bed king-size.
The design is made in warm natural shades.
Included in the price:
Accommodation in chosen room category
The Breakfast buffet
Wi-Fi (unlimited)
Parking
Bottled water in the room
Daily maid service
The tea
Set of bathroom shower
In the room:
Air conditioning
Double bed
Mattress
Reading lights
TV
Phone
Hairdryer
Satellite TV
Internet
Refrigerator
Luggage stand
Kettle
Tea set
Hanger
Mirror
Desk
Chairs
Wardrobe
Bathroom equipment:
Shower
Hygiene products
Cosmetics
Slippers
Bathrobe
The toilet
Other:
The guest book, menus, room service
Carpeted
Heating

About the restaurant, Russia
Cozy, tasty, but the prices, let's say, are Moscow and even more so. I could not deny myself the pleasure of ordering Tom Yam, but 960 rubles for the soup, this is somewhat too much. But we must pay t...
About the restaurant, Russia
Great food and a wide selection of dishes for everyone, without meat as well. Clean, nice and pleasant atmosphere.