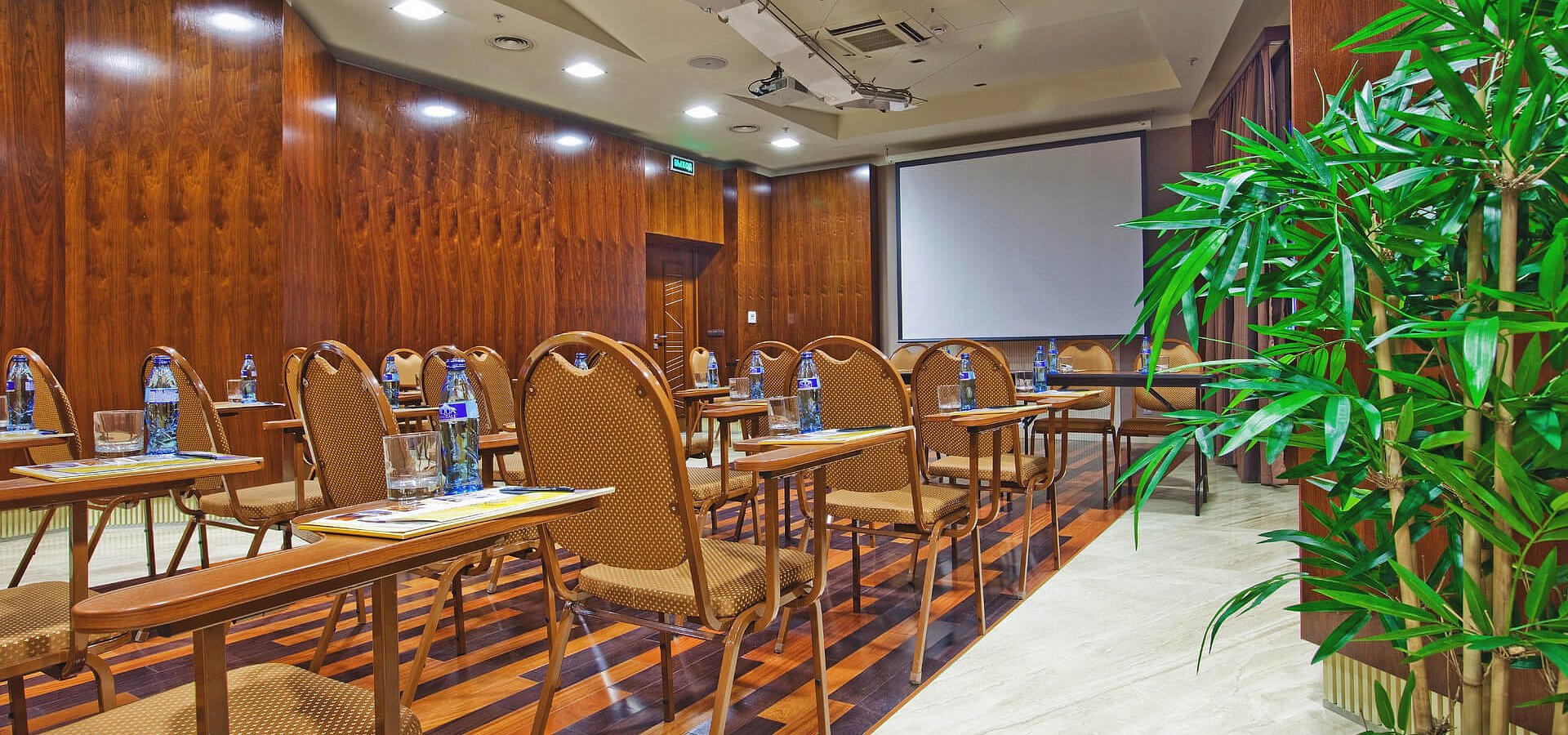 Conferences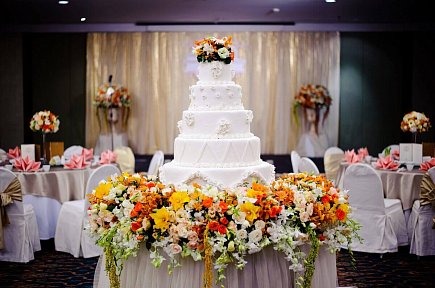 Upon ordering a wedding banquet, the hotel room is for free

Upon ordering a wedding banquet, the hotel room is for free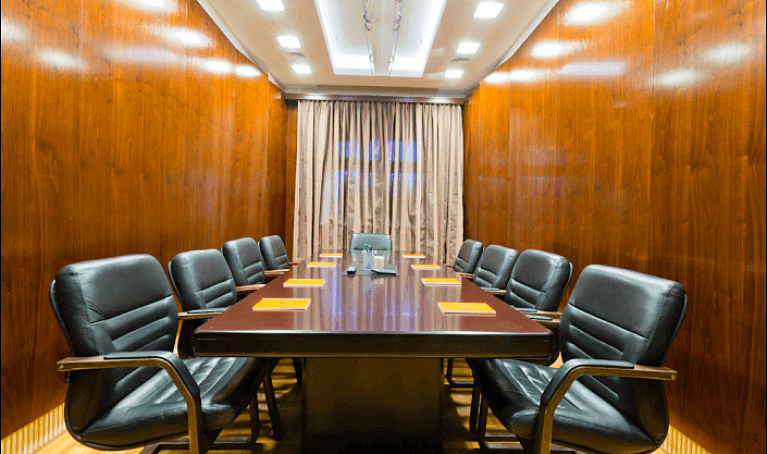 Conference center
Our conference center is able to seat up to 200 guests at a time. The center complex includes 3 conference rooms of various capacities located on the 2nd floor of the Hotel. All of them are connected by a cozy foyer offering pleasant communication during a welcome cocktail or coffee break.
Presentation
Rent price of the conference room includes:

Provision of the selected premises for an agreed number of hours

Climate control

Free and unlimited Wi-Fi

Projector with screen

1 microphone for speaker

Paper and pen for every listener

Technical support
Buffet area
East Gate Hotel buffet area is located in close proximity to all conference rooms and is a unifying segment for all 3 venues. This allows you to separate different streams of listeners without losing quality of service. The conference hall is located in a quiet area on the 2nd floor of the East Gate Hotel. Private bathroom and wardrobe are adjacent to the buffet area. As well as in the halls, there is a climate control system and a system of variable musical accompaniment.